TEAM BUILDING AT ESCAPE ZONE
TEAM BUILDING GAMES IN BUDAPEST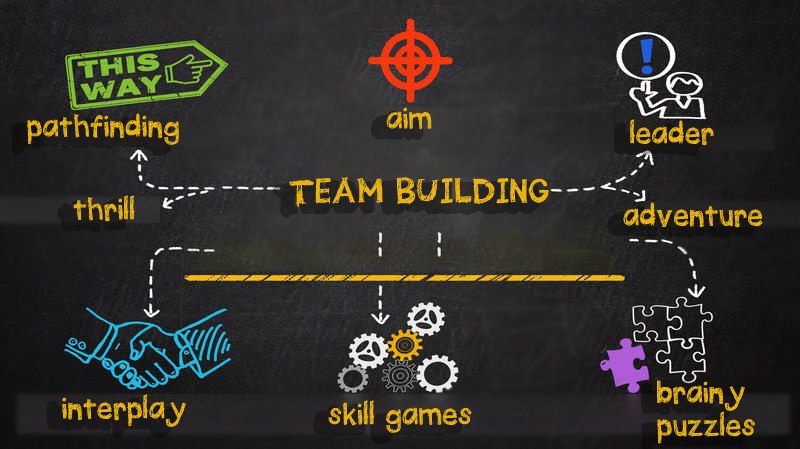 LIVE ESCAPE GAME - TEAM BUILDING
Shake up your colleagues with a thrilling adventure in Escape Zone's escape basement maze!
The escape room programmes have become one of the most popular team-building games in Budapest and all over the country. And not without reason, as these cleverly devised group bonding games with complex tasks are a great way to bring together the less close members of a company or even a group of friends. It can show how well people work with each other, and how well they can encourage and lead others to find solutions or move forward.
In all cases, escape games require the combined thinking, skill or physical ability of several people to achieve the ultimate goal: getting out.
Do you have a company and want your team members to get to know each other better, to get to know each other better? Do you work with people in a team, division or office and want to make the relationship between you more friendly? Does one part of your pals know less the other guys? If your answer to any of these questions is yes, then the escape room team building will be your programme!
Since opening Escape Zone in Budapest in 2013, we have conducted countless team-building sessions, from very small teams of 4-6 people to divisions of larger companies with many members. So you can be sure we'll provide great fun and a real team-building experience for everyone who attends.
Check our game roster!
WARNING! Company team building appointments can ONLY be booked by email or telephone!
3 pályánkon játszható 5 kalandunk számtalan kombinációt biztosít csapatépítésekre legyen szó kis cégről vagy nagy vállalatról egyaránt.
We can accommodate groups of between 2 and 24 people at a time, and in rotations we can accommodate up to 100 people in an afternoon.
In case of 4 games booked, you'll get 15% , in case of 8 games, you'll get 30% discount from the grand total!
For team building events with a larger number of participants, an even better price is available by individual agreement!
Our suggestion: TIME RACE!!!
In the case of 2 or more teams, it is recommended that all teams play a round on more than one of our courses, so that everyone has a time slot to complete the quest. Teams can compare these at the end of the game to compete against each other.
For more info please contact us via one of our channels below! elérhetőségeink valamelyikén!
Surprise your team with a gift voucher!
Choose from our gift vouchers to give your colleagues or employees a surprise escape room experience! Click on the button below and you can choose the voucher that suits your number of employees.