Gift Cards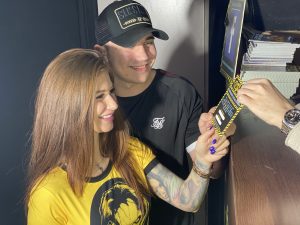 GIVE AN EXCITING EXPERIENCE WITH OUR ESCAPE ROOM GIFT VOUCHER
With just a few clicks you can buy the voucher and print out the voucher you receive by email, send it on and give it to the recipient straight away.
ORDERING PROCESS STEPS

- Choose from the options below. Click on the "Generic Gift Voucher" menu if you want to let the recipient decide which of our escape games they want to attend, or the "Specific Gift Voucher" menu if you want to give a specific adventure experience.

- Indicate how many people you would like to buy vouchers for.

- Fill the required fields.

- Enter your payment details, check your selection again and confirm your purchase.

- The voucher will then be sent to your email and you can hand it in.

– Az ajándékozott a felhasználási időn belül ezután az ESCAPE ZONE foglalási oldalán kiválaszt egy neki megfelelő időpontot, majd lefoglalja azt az utalványon található kóddal.